Summit Packaging partners with the industry leader in food inspection equipment, Thermo Fisher Scientific. Thermo Fisher provides metal detection, check weighing, and x-ray inspection equipment that can be incorporated into current systems or uniquely engineered to fit any process.
Summit is only one of two Thermo Fisher Channel partners in North America and the only partner in the United States that provides our own Thermo Fisher-trained, local Service Technicians. This allows us to provide customers with the very best service and maintenance on your product inspection equipment.
Food inspection equipment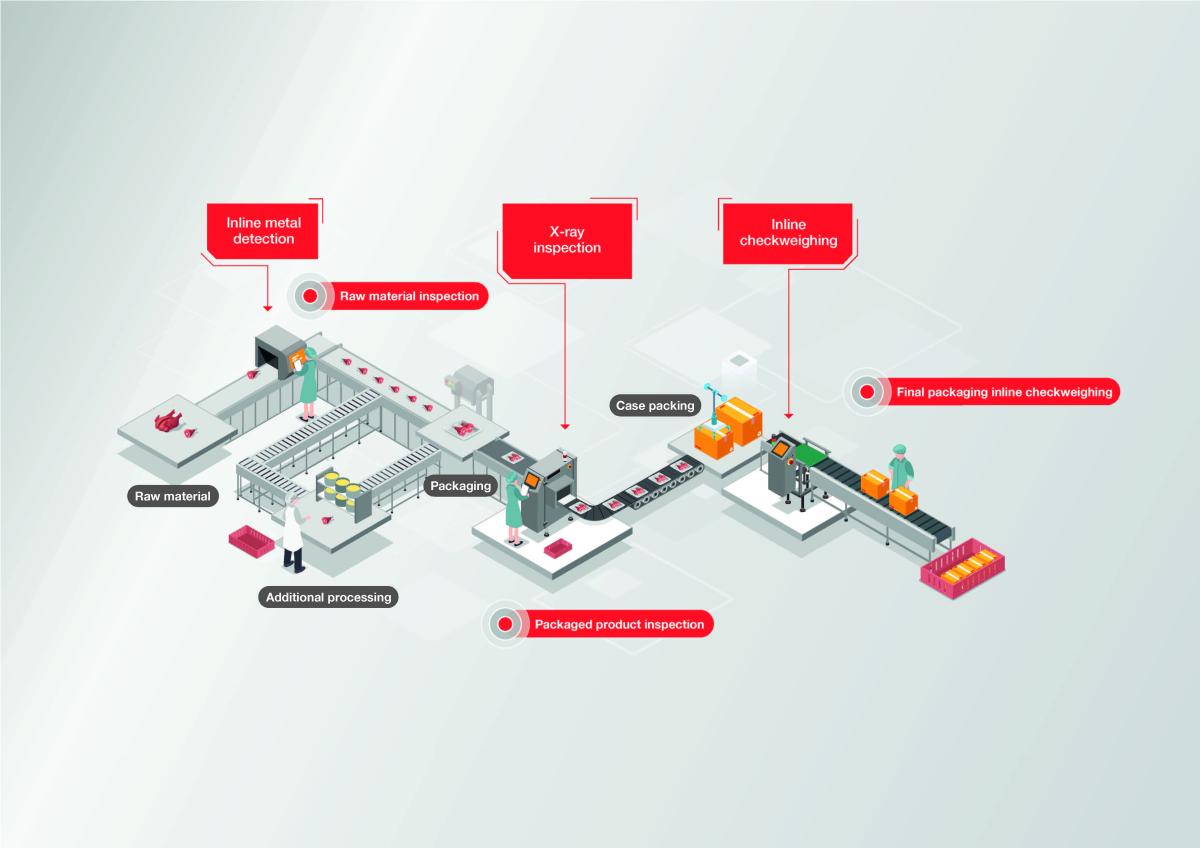 We've all heard the stories. A customer finds something in their food that should never have been in there in the first place. How can a foreign object affect your customer's experience? How do you avoid that bad PR and potential recalls and lawsuits?
It's never been more important to make sure that the food you put in your packaging is just food. That's what food safety inspection equipment can help you avoid. Using a multitude of systems, from metal detecting equipment to even x-ray inspections, food inspection equipment keeps your food packaging safe from foreign objects and your company safe from the PR and legal headaches.
Metal detection equipment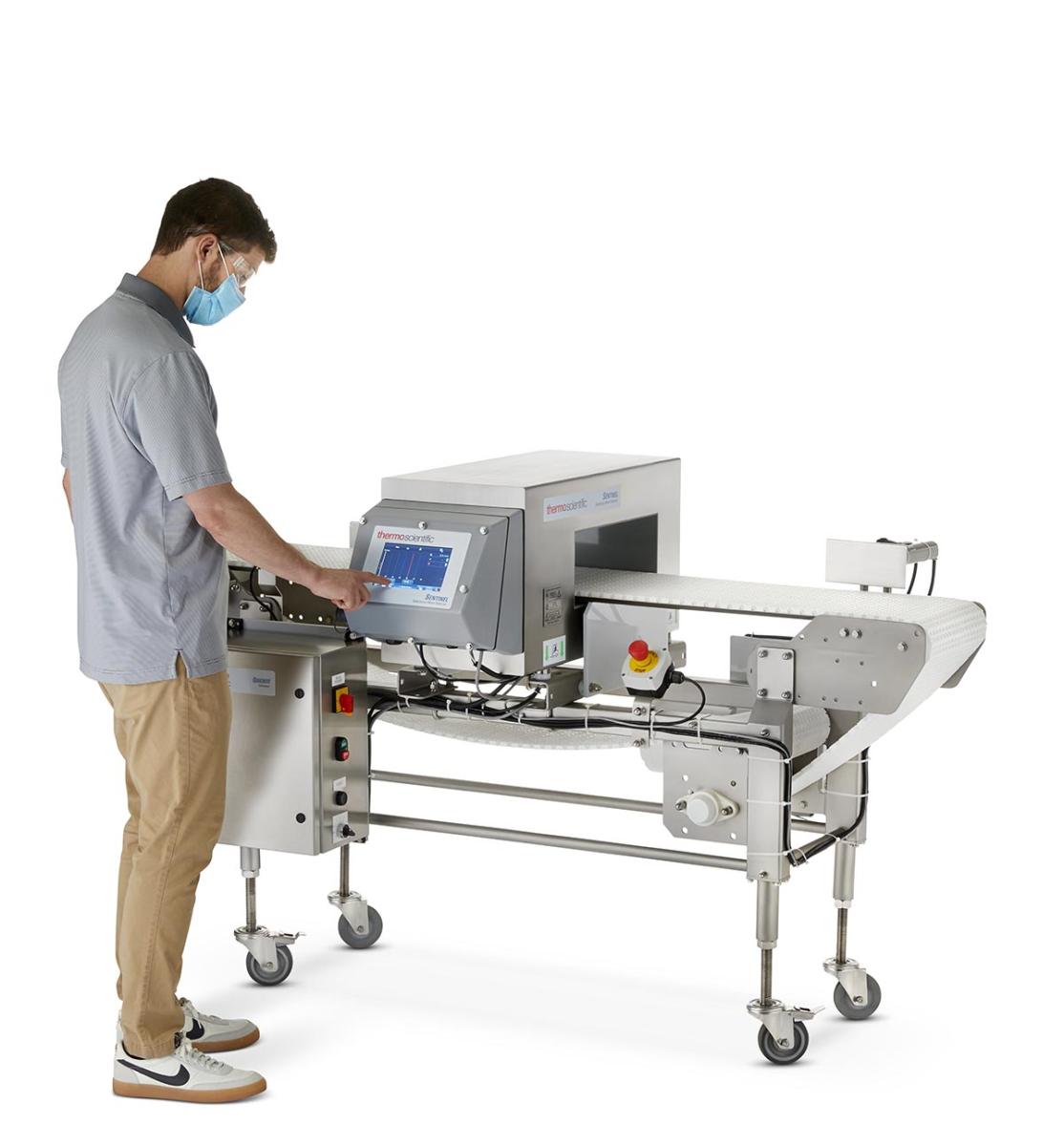 Even the smallest metal contaminant can spell trouble for your business. Using a metal detector for food processing can protect both your products and your valuable reputation in this competitive environment.
Thermo Fisher has developed custom industrial food metal detection equipment that provides reliable, cost-efficient protection from even the smallest metals contaminants found in your food production process.
Which metal detecting equipment you choose depends on several factors. Some of these include the unique challenges of your product (for instance, high salt content may resemble metal and set off the detectors), certain packaging materials, external and environmental noise, washdown procedure, and even where you place your detector in your production line. That's why it's crucial to get a comprehensive look at your entire food production process to avoid problems down the line. Our engineering and technical services teams will work closely with you to implement a detection machine in the most efficient way for your unique production line.
Check weighing systems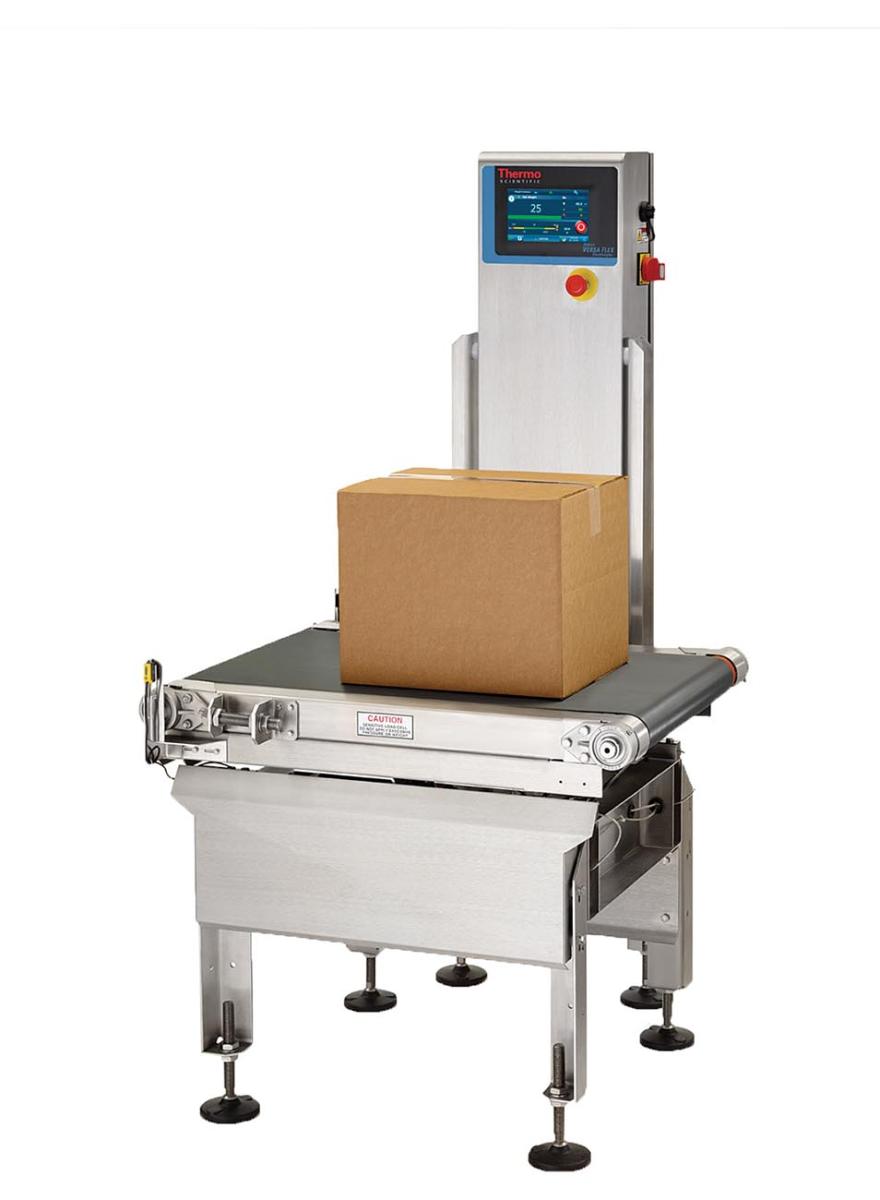 There's nothing that saves you money like a checkweigher. It's the easiest way to ensure that the weight on the package label is correct (ensuring compliance with NIST Handbook 133), and to eliminate underweight packages, waste, or giveaway.
Thermo Fisher's high-speed checkweigher systems weigh your packages, and automatically reject any products that don't meet the proper specs. Check weighing systems not only confirm the correct weight of a packaged product but can even confirm that all the intended pieces are included in the final package. Our checkweigher equipment allows you to weigh, count, and reject in a single system.
You can also weigh large or heavy food packages without stopping the line or having to recalibrate the conveyor. Our check weighing systems can be customized to your specifications, giving you accurate weights, increased efficiency, and a constant throughput, even in challenging industrial environments.
X-ray inspection systems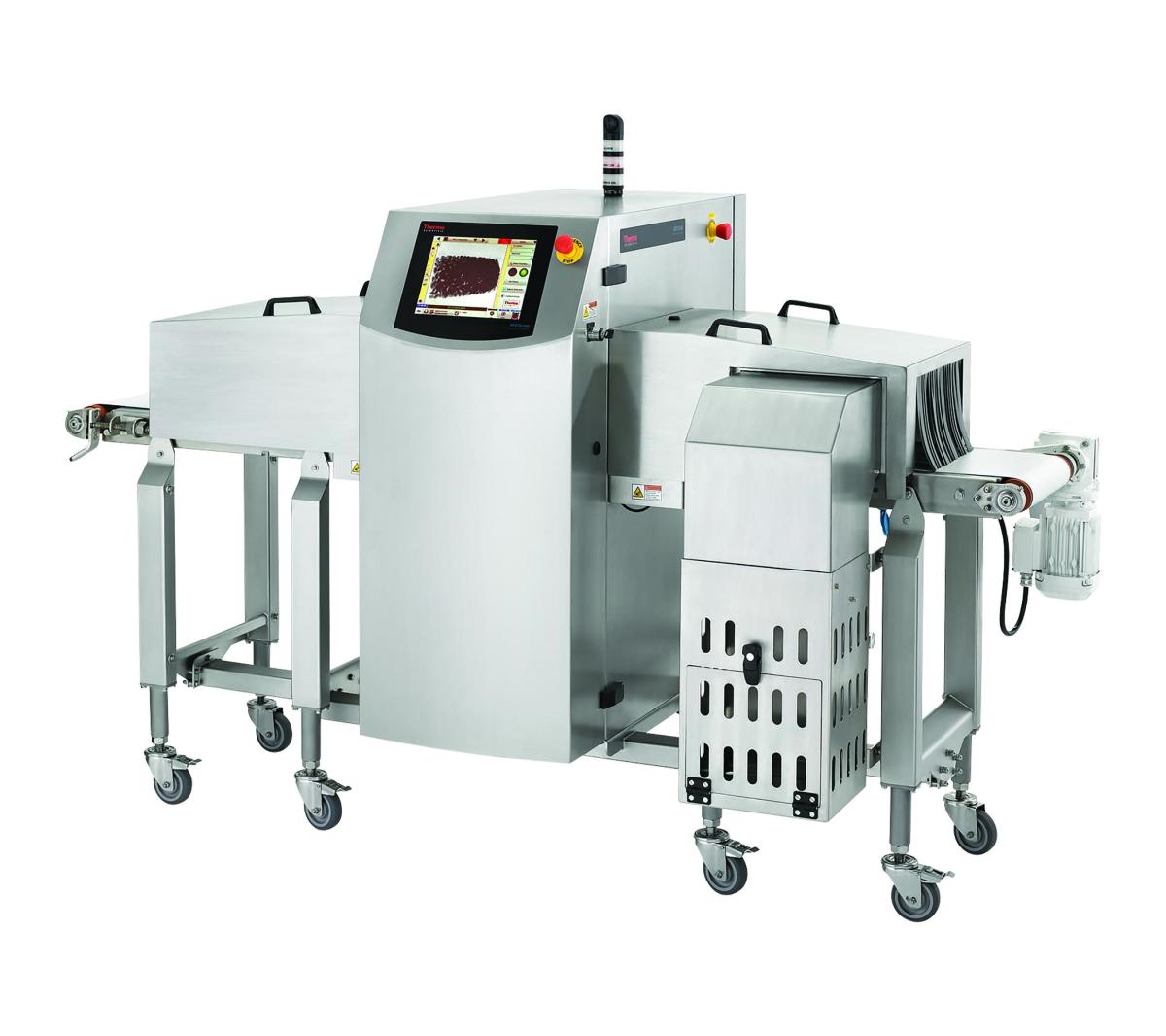 If little contaminants would cause your brand big problems, x-ray inspection systems are a high-tech and cost-effective way to detect a greater variety of foreign objects than a metal detector alone. X-ray inspection systems can detect substances of all shapes and sizes, from metals to stone, glass, and even bone. Thermo Fisher's x-ray detection and inspection systems will flag contaminants while ignoring packaging materials like film or foil.
That's one of the reasons that x-ray has grown to become the most popular detection technology. Different types of foreign materials can enter the process that would not be detectable by a metal detector. Through our partnership with Thermo Fisher, we can offer you a variety of flexible options, from easy-to-use, affordable workhorse systems to highly customized solutions.
Combining metal detection and x-ray equipment is primarily beneficial for food, pharmaceuticals, or generic consumable products.