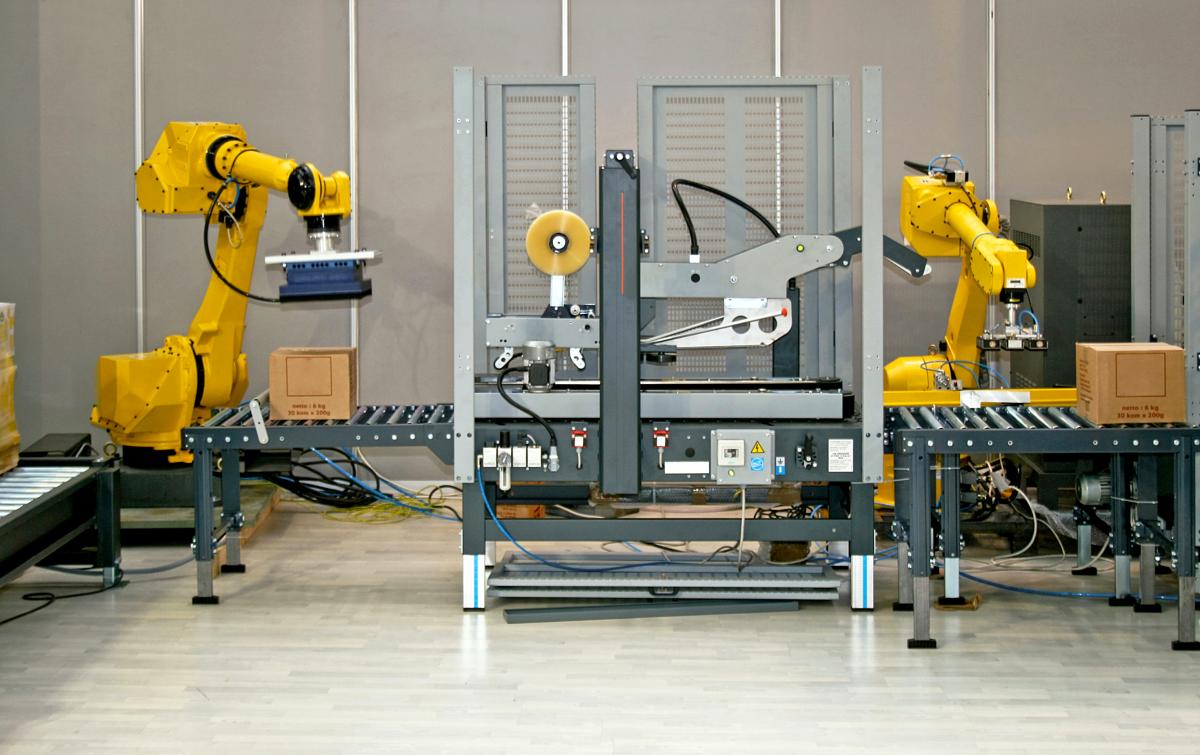 Types of Packing Automation
Summit offers a full range of quality packaging machines:
Automatic and Semi-Automatic Baggers - Automatic and Semi-Automatic Baggers - We source hand-loaded, semi-automatic, and fully automatic v-f-f-s and h-f-f-s bagging equipment and systems for operations of all sizes, regardless of your level of automation, vertical and horizontal bagging systems provide increased efficiency, package consistency and decrease labor costs.
Infeeds, Scales, Counters, and Conveyors - These machines can significantly reduce production time and costs while keeping accurate inventory counts and measurements.
Void-Fill Cushioning Machines - Protect your products while saving on shipping and material costs with equipment that uses lightweight void-fill cushioning and other flexible protective packaging.
Vacuum Packaging Machines - Vacuum packaging machines keep food products fresh and safe while extending shelf life. They also have many industrial uses including creating airtight seals for non-food products that must remain sterile.
Food Processing Equipment - The best food processing equipment maintains freshness, makes precise cuts, and increases the visual appeal of your products. We offer many types of slicers, grinders, mixers, bulkers, patty machines, and more, for both wholesale and retail food operations.
Case Erecting and Sealing Machines - Folding boxes by hand can be expensive, slow, and labor-intensive. Semi or fully-automated case erecting and sealing machines solve that problem. They also improve ergonomics for your technicians and save valuable floor space in your warehouse.
Printers and Imprinters - Printers and imprinters print directly onto packages during the packaging. Our equipment can print directly on bags, pouches, bottled products, or even corrugated cases, saving you money while taking up less warehouse space. Some even print on both sides of a package at once for greater productivity. We'll help you select a machine that smoothly integrates with your existing system for a seamless upgrade.
X-Ray Detection and Inspection Systems - The ultimate tools for quality control, and ideal extensions for automated packaging machines. These high-performance systems can detect contaminants and irregularities in food products, and remove them from your production line.
Custom Packaging Equipment and Systems
Creating integrated packaging systems is an art in itself. That's why at Summit, we have an in-house team of engineers who will work with your business to create a plan for custom packaging line integration and set you up for streamlined success. We recognize that packaging equipment is not one-size-fits-all, which is why we specialize in custom, packaging automation solutions. Custom packaging line integration can be as simple as aligning two machines together, or designing a fully unique system. If you are faced with a packing challenge and can't seem to find the right piece of equipment, we can make your vision a reality.
How we Specify Packaging Automation
Technology is always evolving. That's why customers rely on Summit for the latest automated packaging equipment, software, printers, and accessories that can improve your operation. We partner with the leading packaging equipment manufacturers, so you have ready access to virtually any type of machine you need.
Our equipment selection process includes:
Location visit – Time on site is key to our process. The capital you're going to invest in packaging equipment warrants an in-person visit so our experts can evaluate your operation and specify the best machine or machines for you.
Product research – We review product specifications and features to ensure they match what you want from your packing line.
Machine sizing – The right machines are designed specifically for each application, however also have built-in flexibility. We recommend selecting one based on how much product it will handle per hour or day, as well as its maximum output capacity.
Cost analysis – Your budget plays an important role when choosing new equipment. Moreover, if you're looking at purchasing multiple pieces of equipment, our team helps determine whether buying them together makes sense. We also crunch the numbers on when you can expect an ROI and collaborate with you to meet your budget.
We work closely with you throughout this entire process to make sure you get exactly what you need. Contact us today!