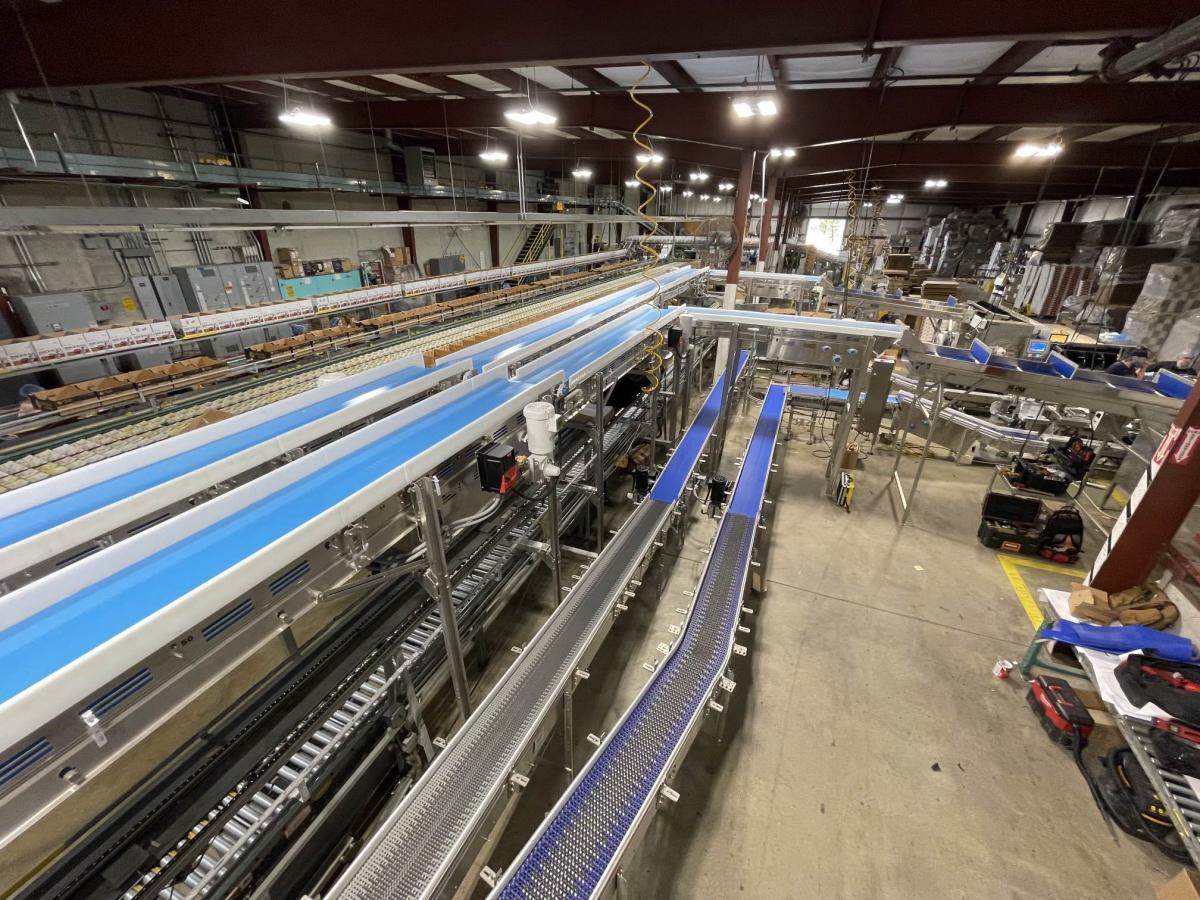 Summit Packaging offers a wide selection of conveyors, each uniquely tailored to address the distinct needs of various industries. From belt conveyors to vertical conveyors, and everything in between – our expertise covers it all. We take immense pride in sharing that we've successfully implemented these solutions in a multitude of settings, helping businesses like yours streamline processes, improve efficiency, and achieve their operational goals.
Summit Packaging's Conveyance Partners
Summit's advanced capabilities for custom-engineered systems include strong partnerships with world-class conveyance manufacturers, including:
Each of these companies have their own niche in the conveyer market. Summit Packaging partners with a wide variety of equipment manufacturers to ensure that we can address the various conveyer applications for your company's individual needs.
Evaluating Your Conveyance Needs
If you are interested in implementing a conveyer system for your manufacturing company, we will work with you to determine the types of products you need to move, their size, weight, and any special handling requirements. Is the product top-heavy & have propensity to tip over? Whether it's a single piece at a time like a sandwich, bulk flowing product like loose apples, or oversized products like a full pallet, we can move it.
We will also:
identify the distance the conveyor needs to cover and whether it needs to move products horizontally, vertically, or both;
note any height restrictions, corners, and obstacles;
assess the throughput (the number of products moving per hour or per shift);
plant environmental factors like temperature, humidity, static, and cleanliness requirements (IP65 washdown), as these can influence the choice of conveyor material and design;
and walk through any safety standards and regulations we must meet.
Next Steps
Once we have completed our assessments, Summit can then recommend the conveyor type that is right for your business. These options include:
tabletop
sanitary washdown
heavy duty
gravity roller
After selecting your conveyer type we will then identify a width that is large enough to accommodate the various sizes of your products. Next, we will select your load capacity, ensuring that the conveyor we recommend can accommodate your load requirements. Finally, we will select the speed and control, ensuring that it meets your throughput requirements, and decide whether the conveyor should be set at a fixed speed or have the option for variable speed.
Installation + Beyond
After we identify the right system and tailor it to your business' needs we will provide you with proposals for equipment (including installation), drawings that show how the conveyer will fit in your production/packaging lines, and ROI calculations with increased efficiency, reduced labor, and throughput improvement, taking into account maintenance and operational costs of adding this new equipment.