October 9, 2018 · by Scott Hohensinner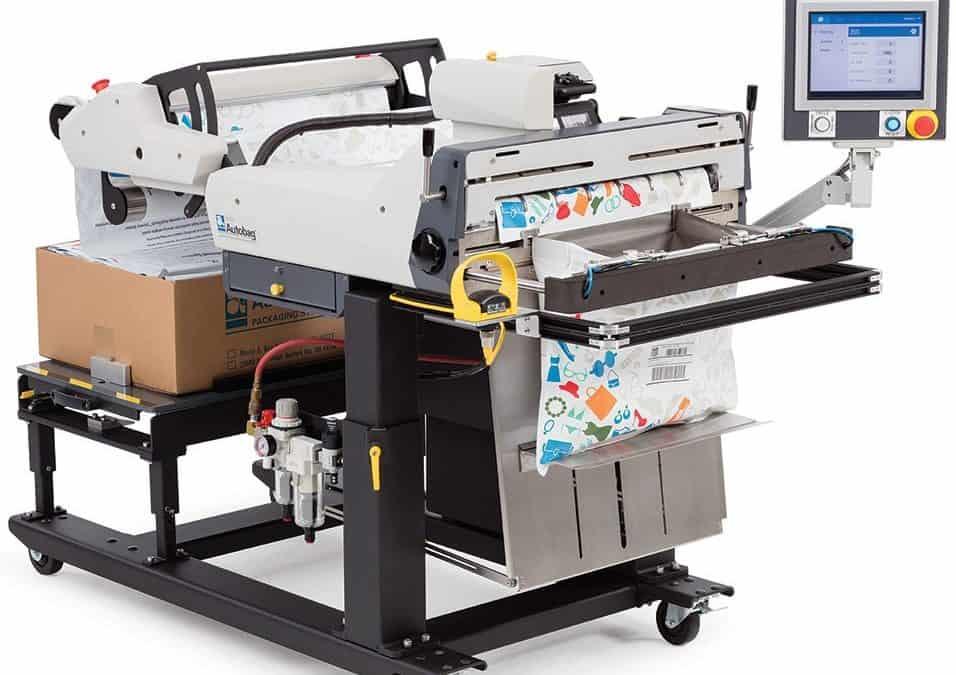 Driven by consumers' boundless appetite for online commerce, we're seeing the rapid growth of distribution and fulfillment centers across the U.S. using mail fulfillment packaging automation. But you don't have to be a retail giant like Amazon to benefit from this technology.
To help companies of all sizes get products to customers as quickly as possible, Automated Packaging Systems (APS) is reengineering its existing equipment to offer automation options to B2B and B2C companies alike. This approach to mail fulfillment is faster and more efficient and eliminates the need for operators to find the right size box for each order, add fill void, and print a label.
Summit Packaging has partnered with APS for 37 years, and for nearly all that time we've worked closely with Jim McFarland, a key part of APS's sales team. As a longtime packaging and equipment expert, we value Jim's experience and industry insight, so we spoke with him about current ecommerce solutions, how mail fulfillment packaging is changing the game, and the future of online retail.
How has online retailing changed the packaging industry?
Retail sales are currently growing at 3.8% per year; online retail is growing by 16% per year. All of the retail growth is driven by the speed and convenience of online shopping. This year, more than 165 billion packages will be shipped to consumers.
Back in the day, multiple goods were shipped from the manufacturer to the retailer in bulk packaging. Today, those same goods are shipped to the distribution center in bulk, but then forwarded to the customer in a smaller box or envelope. Ecommerce has increased the demand for smaller containers that can protect the product through the transportation system.
What are the latest solutions specific to mail order fulfillment?
In the early days of ecommerce when volumes were much lower and the need to ship the same day was a laughable concept, items were picked and sent to a packing station where a packer had multiple container solutions available to them. The packer evaluated the product to be sent and chose a suitable container.
Today, volumes are such that products can be picked in waves. This allows products of a certain size to be sent to dedicated packing stations. Further, products like apparel can be directed to specific packaging areas where they can use automation to increase the productivity and throughput of the packer to ship the product in the required one day.
Automated Packaging Systems developed the 850s bagger to meet the needs of ecommerce apparel orders. These baggers can "handshake" with other devices like robots to further improve the productivity and throughput of ecommerce.
Here's how it works: The packer starts an order by scanning the SKU of the product. The warehouse management system selects the next order for that product and sends the appropriate shipping label to the bagger. The bagger prints the shipping label on the bag, presents that bag to be loaded, and heat seals the bag. The bag is discharged and the system updates that the product has been packed and is ready to ship.
Which industries are best suited for these types of solutions?
Soft goods are the sweet spot for poly envelope packaging. A poly envelope will do a good job protecting a silk blouse from Reno to Allentown. The majority of the applications are apparel however we have customers shipping:
Small pre-boxed electronics; the original container protects the product and the poly envelope provides waterproofing. The poly envelope also provides a disguise since electronics are typically shipped in a box.
Sporting goods
Backpacks and bags
Shoes and boots
Swimwear
Intimate apparel
Hardware
Outerwear
Vitamins and nutraceuticals
Can mail order fulfillment systems help companies address labor shortages?
I like to think that we are all great salespeople; the truth of the matter is we don't sell a single system unless it provides the customer a compelling return on their investment. All situations are different, but we typically provide a 12-month return on investment through labor savings and increased throughput.
There is currently a shortage of labor in North America, with more jobs available than people to fill those jobs. This is particularly true during the peak season. Every distribution center is vying to keep good temporary employees.
Many of our customers are integrating several of our baggers into their packing areas. A packer and a bagger are 3-4 times more productive than a packer utilizing self-seal mailers. They hire fewer temporary employees. The baggers are so intuitive that they put the temporary employees on the baggers freeing up their full time employees to perform tasks requiring additional company knowledge.
This year has been particularly busy integrating baggers into ecommerce distribution centers because labor is such an issue.
Are mail bags the ideal choice for mail order fulfillment? Are there other packaging options?
The shipping container has two responsibilities: the first is to get the product to the customer undamaged, and the second is to go away quietly. There are essentially three choices that a retailer can make when it comes to shipping containers: box, padded mailer, or poly mailer.
A box provides good protection and is readily recycled however it is an expensive container.
A padded mailer is less expensive and provides adequate protection to a single item but is not readily recycled.
A poly mailer is the least expensive solution, is easily recycled, and provides adequate protection to a limited sub-set of items.
Are equipment upgrades required to switch to mail bags?
All the baggers that Automated Packaging manufactures are designed to run with a variety of materials including mailbag films.
What are your thoughts about the future of online retail?
Online retail is here to stay; the convenience and cost will continue to improve. Amazon is driving the market place with about 45% of all online sales. The breadth of products available and the ease of ordering have pushed them ahead of the rest. Amazon's long-term goal is to have a distribution center in every population center in the United States. The rest of the retailers are going to have to figure out how to step away from Amazon's shadow with value added features that Amazon can't offer.
How much can a fulfillment customer expect to save by moving from boxes to mail bags?
Most of the ecommerce retailers have made the move from corrugated to self-seal mailers to reduce their packaging costs. Many of those self-seal mailers are being imported from China. The true cost savings currently available to ecommerce retailers is to automate the poly mailer process to reduce labor required to pack the product.