May 9, 2023 · by Jacki Pederson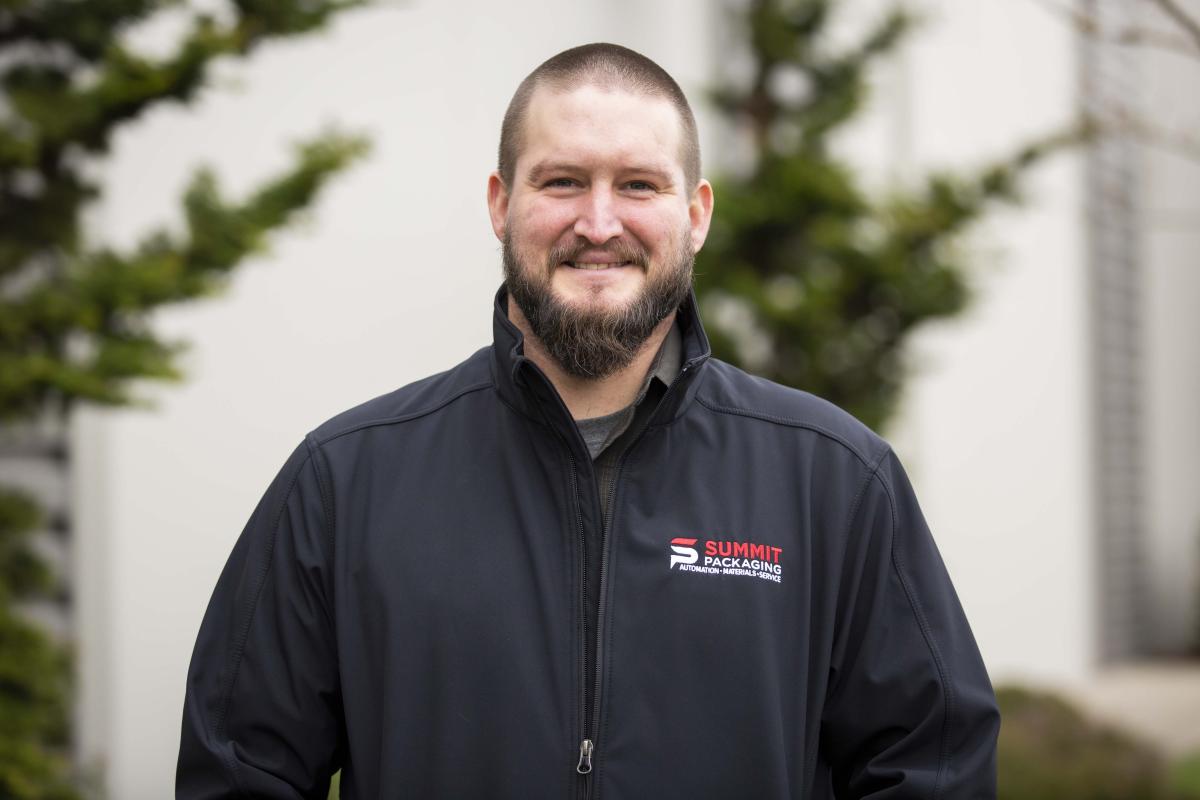 Summit Packaging is growing again, this time expanding our sales team to the Eastern reaches of the Evergreen state. Please join us in welcoming Troy Michel to our team as an Outside Sales Representative based out of Omak, Washington. Summit has proudly served customers throughout the region for years and we are proud to continue offering personal service across the state and the beautiful PNW we call home.
Troy is coming to us with years of management experience under his belt and expertise in production and automation. Prior to joining the team, Troy was a Summit customer for many years, so he truly knows the needs of our customers firsthand.
"The reason I'm so passionate about addressing the customer's needs is because I know what it's like to be in their shoes," Troy said. "I've joked with our CEO that I would never get into sales to go door-to-door with a single product. What I want to do is establish lasting relationships, help customers find solutions to their workflow problems, and show them how this equipment can improve their business."
In his previous role as a manager, Troy's dedication to relationships allowed him to create a supportive work environment for staff which effectively maintained production during historic pandemic-related labor shortages. With his track record, it's clear Troy has what it takes to form long-term connections with a variety of customers and accelerate Summit's exciting new chapter across Eastern Washington and beyond.
"Troy's background in managing production, his understanding of automation, and his familiarity with Eastern Washington makes him a great addition to our Sales Team," said Greg Ong, Director of Sales at Summit. "As we continue to expand our footprint in the Northwest we're very excited to have Troy on board."
Troy is hitting the ground running, and will be establishing relationships with customers from the Tri-Cities to Moses Lake, from Spokane to Idaho, and all the way down to Eastern Oregon.
"When I used to work on drill rigs I would drive from the southern tip of Arizona up to the border of Canada," Troy said. He then joked, "But it'll be nice to be driving around in my car this time rather than a semi."
Wherever you are in the region, we take pride in offering our quality service and expertise, and bottom line – we're there for our customers. With Troy on our team, you'll be working with someone who's been in your shoes and knows how to help your business grow. More than ever, we are equipped to answer your business needs.
Summit Packaging Inc. is a regional distributor of packaging solutions in the Pacific Northwest. Summit provides packaging materials, automation equipment, and technical service to industrial manufacturers, agricultural businesses, and food processing companies across Washington, Oregon, Idaho, Alaska, and Western Canada.