October 15, 2021 · by Jacki Pederson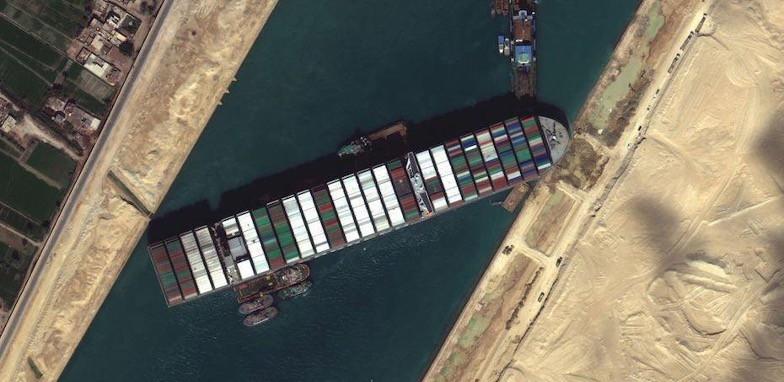 And how the Packaging Industry is Tackling them
The challenges facing the global supply chain in 2021 are turning out to be the most daunting suppliers have ever had to overcome in a generation. Labor and raw material shortages, transport difficulties, Covid-19 disruptions and even natural disasters have created a treacherous trade landscape. And as supply lags behind demand, the cost of goods continues to skyrocket, leaving companies to react to a revolving door of price increases in their supply chain.
This is quickly becoming a kitchen table issue for everyday people, as media outlets tip off consumers to how their online holiday shopping will be impacted by global supply chain issues. 2021 will be the year of buying early and watching anxiously for that Amazon truck to deliver. If you've already requested or shared a gift list to get ahead of these holiday supply chain hurdles, you know exactly what we're talking about.
But chances are if you're reading this article, that you've also been impacted by the challenges facing our global supply chain at work. As a supplier of packaging materials, we've seen monthly price increases to our materials as our vendors wrestle with the realities of global system of supply experiencing multiple shocks.
Global Supply Chain Issues 2021
In this article you'll get an overview of the global supply chain issues and a deeper look into how this crisis has impacted the plastics industry, which has a direct impact on our supply chain at Summit Packaging.
Effects of Labor Shortage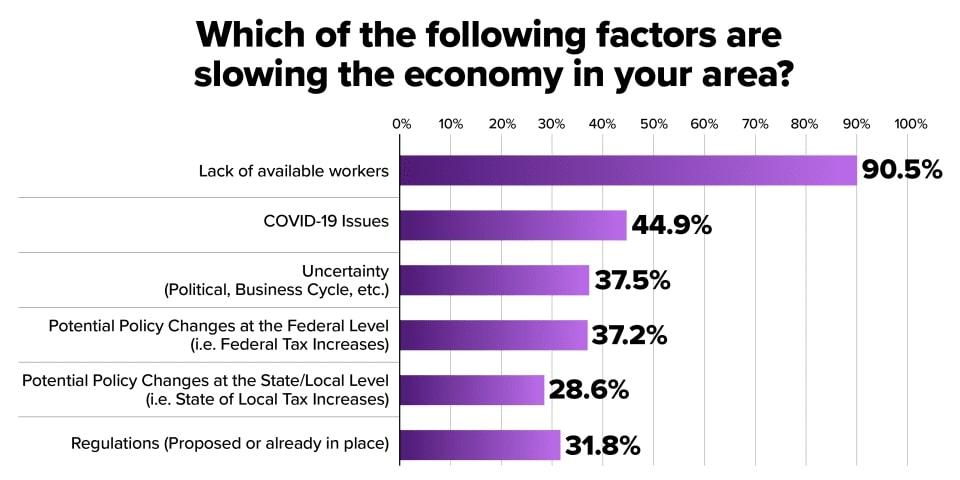 Raw Material Shortages
Labor is unfortunately only one of the many resources in short supply. Thanks to lockdowns, force majeures and unusually high demand from the U.S. and China, the availability of raw materials has dwindled dramatically.
As a result, the 2021 supply chain must navigate shortages of even the most basic raw materials, like wood, plastic and chemicals. Not only is this market severely depleted and backlogged, but what materials can be procured are far more costly than usual.
These current supply chain shortages are driving commodity price inflation, as companies compete over a limited supply of raw resources.
Transportation Difficulties
Unfortunately, challenges facing the supply chain do not stop at raw material and labor shortages. Transporting goods and materials has become a slow-moving nightmare, with surging shipping and freight costs, international port congestion and a lack of truck drivers.
Some of these supply chain issues can be traced back to the blocking of the Suez Canal, but others, like the cardboard bottleneck, are partially the 'fault' of consumers.
As the CEO of cardboard box producer company International Paper, Mark Sutton reassures us, "There [are] not cardboard shortages, but the supply chain is very stretched right now."
This 'stretch' has two players. On one end of the tug-a-rope are consumers and their pandemic-induced online shopping boom. And on the other end are issues like extreme weather and the labor shortage. Supply chains are effectively caught in the middle, straining against large-scale challenges to meet consumer demands and expectations.
The Legacy of 2020
The 2020 Plastics Industry
As distributors of packaging supplies, we followed the twists and turns of the plastics supply chain with deep interest and concern. Interested readers can take a deep dive into our article detailing 2020's impact on plastic resin prices, but for a quicker blow-by-blow of how 2020 abused our industry, you can read on here.
In the summer of 2020, Hurricane Laura shut down a number of petrochemical companies, so that practically overnight, the industry lost 15% of PP and PE production.
Then came the March 23rd grounding of a container ship in the Suez Canal, which cost countless global industries, including plastics.
The plastics industry also had to reckon with fraught international trade conditions. The recent spike in shipping costs from Asia damaged import arbitrage opportunities, reducing the plastic material entering America. And resin exports to Latin America added a strain to the already-limited US inventory. To make matters worse, trade between the EU and UK slowed due to Brexit-related port congestion. These bureaucratic slowdowns led to significant delays in polyethylene, polypropylene and polystyrene exports to the US.
Some supply chain issues seen in 2021 were also present in 2020, such as the extreme labor shortage. For the 2020 plastics industry, the lack of workers limited production capacity significantly, creating a paucity of PE and PP inventory.
These challenges resulted in inevitable price increases, especially in the case of resin, Polypropylene (PP), Polyethylene (PE) and polyvinyl chloride (PVC).
While initial predictions anticipated at least a year for recovery, some plastics prices have plateaued in August and September of 2021. While we'd love to say that the plastics industry has returned to normal, we have to admit to having a little "plastics PTSD" every day when we open our inboxes. Like our customers, we're hoping not to receive news of another price increase in our supply chain.
Labor Shortages in the Plastics Industry
Prior to the pandemic, employment was on the rise in the plastics industry. It employed 1.5 million employees in 2019, with a rise in employment of 1.6% in the seven years prior, higher than the 1% average increase in U.S. manufacturing.
While the plastics industry maintained operations during the pandemic, they lost jobs as the economy shut down. The fallout from the pandemic has included a shortage of workers in the manufacturing sector, with relatively dismal hiring projections for the remainder of 2021.
The main downside of labor shortages in the plastics industry is reduced production capacity, which is further coupled with an increase in demand from the healthcare and consumer goods sectors.
Raw Material Shortages in the Plastics Industry
Posing another challenge to the plastics industry is the raw material shortage in the greater supply chain.
Plastics such as polyethylene or polyurethane were respectively 35% and 50% more expensive in the summer of 2021. These shortages were caused by lockdowns, force majeures and disproportionate demand from the U.S. and China.
During the first 6 months of 2021, 71.2% of plastics processing companies reported inadequate supplies of primary products.
The widespread lack of raw materials in the plastics industry has led to packaging bottlenecks, longer delivery times and reduced profit margins.
What can customers and packaging suppliers do?
In response to raw material shortages, cost-saving options and innovations have become instrumental. With expertise in barrier properties, shelf life, and product safety, our team guides customers to packaging solutions that will serve them well while reducing the sting of price increases.
We're doing everything we can to communicate proactively and think creatively. For us, this moment isn't about raking in the rewards of short-term inflation. Far from it. It's about serving customers well, preserving long-term relationships, and being innovative where we can.
In our recent article on rising resin prices, we shared a video about what companies with plastic packaging needs can do to manage supply chain disruptions without going crazy. As we learn more, we'll continue to share the solutions and insights with our customers. We're still convinced that we will see the end of the supply chain challenges. 2021 has been tough, but as vaccines and boosters circulate and unemployment benefits slow down, we feel confident that a resurgent work force will slowly unravel the issues snarling our system of supply.