March 16, 2022 · by Jacki Pederson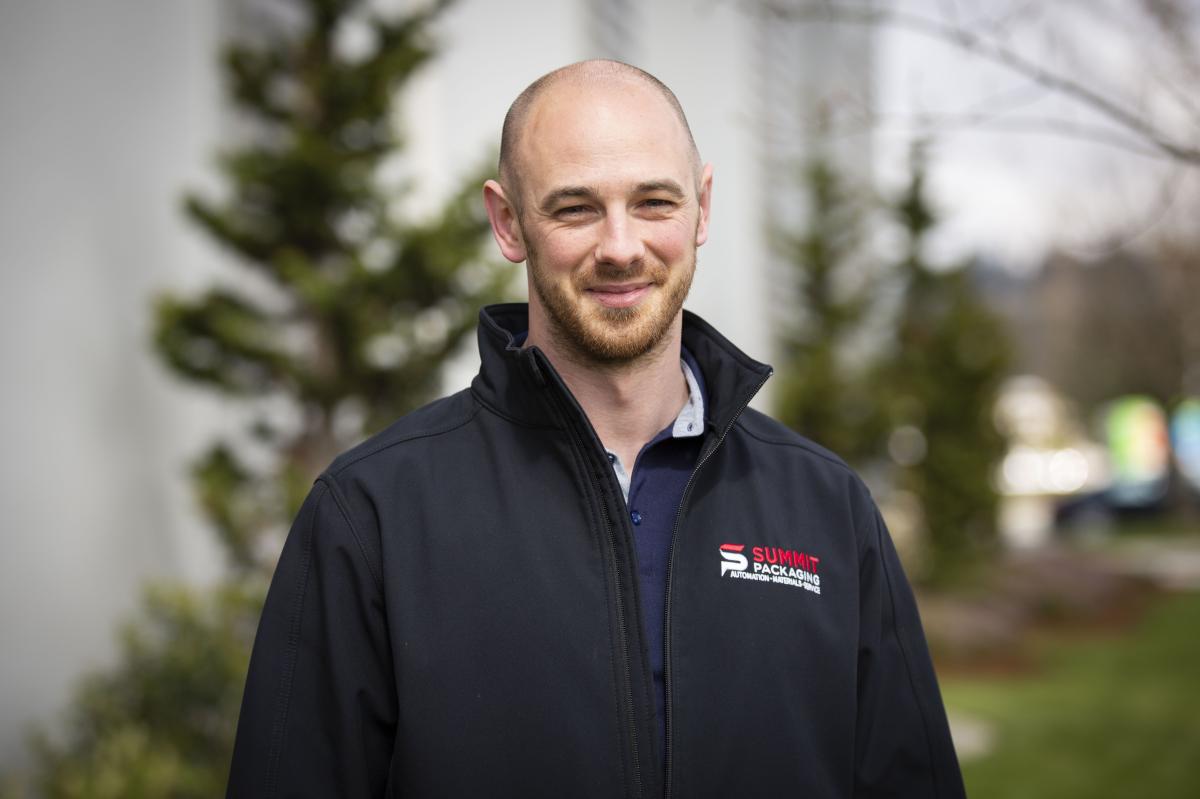 Once again, Summit Packaging's sales team is growing – Michael Wasson has joined our team as an Outside Sales Rep based out of Oregon. For many years Summit has proudly served customers in the PNW and beyond, and we are excited to continue offering personal service throughout the state of Oregon.
Michael is joining our team with years of industry experience under his belt. He's worked in the sales industry for over a decade and has served in a wide variety of positions. More recently in his career, he's found an appreciation for the packaging industry.
"I'm excited to join the Summit team because I'm passionate about improving the evolution of sales," Michael said. "I feel that Summit is looking to make changes in areas that I am passionate about and can help improve."
That passion lies in innovation, and a desire to understand and best support clients' interests, which made Michael a perfect fit for our team. At Summit, we work hard to build client relationships and offer services that help their businesses grow and succeed. With the recent creation of our Inside Sales team, we are excited to combine our sales forces and offer our customers in-house and on the road support.
"We are thrilled to have Michael join our Sales team," said Greg Ong, Director of Sales at Summit. "He comes to us with significant industry experience in the Oregon market and is eager to hit the ground running."
We take pride in offering quality service and expertise, and bottom line – we're there for our customers. Michael's addition to our team will greatly increase Summit's value to our Oregon-based clients, and we know that he is going to have a lot to offer. More than ever, we are equipped to answer your business needs.
Summit Packaging Inc. is a regional distributor of packaging solutions in the Pacific Northwest. Summit provides packaging materials, equipment, and technical service to industrial manufacturers, agricultural businesses, and food processing companies across Washington, Oregon, Idaho, Alaska, and Western Canada.