October 9, 2020 · by Alaina Kitz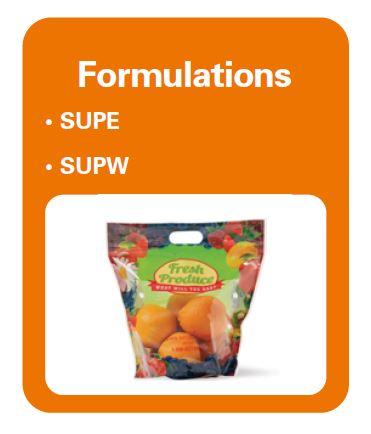 The food packaging industry is known for their use of plastic packaging. Whether a consumer is purchasing a clamshell of apples or a bag of cherries, the preferred method of packaging historically has been a single-use plastic product.
Earlier this year, Summit Packaging began to roll out its corporate sustainability goals. While sustainability in the packaging industry is thought to be an uphill battle, Summit pledged to source products that meet our customers' evolving sustainability demands.
"For some of our clients, this product checks all the boxes on the list. It is sustainable, durable, and affordable. With Walmart, Costco and Kroger all mandating that food packaging standards move to more sustainable materials, Summit Packaging is pleased to be the exclusive distributor of this product offering a solution to meet the needs of our food packaging clients in the Pacific Northwest," said Scott Hohensinner, owner and founder of Summit Packaging Inc.
From the standpoint of sustainability, this new stand-up pouch is going to transform the food packaging industry. The proprietary combination of polyethylene resins ensures this product is suitable for recycling via store drop-off without compromising quality. The innovative product structure is made from SUPE and SUPW materials that are a lamination of an all poly-blend print and sealant layer making. This pouch is versatile, suitable for both fresh and frozen foods (although it has many other applications such as for pet food, industrial supplies, medical devices, etc.) and is available in many different sizes. As an added bonus, the pouch application works with specific automated equipment solutions processing up to 900 packaging inches per minute offering a single-source solution for packaging a large array of products in a wide range of markets.
This technology will address retail sustainability requirements, appeal to consumers looking to reduce their carbon footprint and offer a single-source solution for the pouch bagging industry.
Summit Packaging Inc. is a regional distributor of packaging solutions in the Pacific Northwest. Summit provides packaging materials, equipment, and technical service to industrial manufacturers, agricultural businesses, and food processing companies across Washington, Oregon, Idaho, Alaska, and Western Canada.