February 28, 2023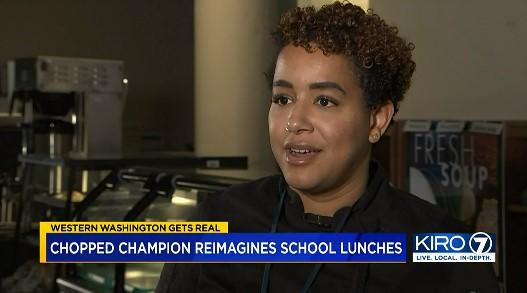 We are excited to share about a recent project we completed for the Seattle Public Schools commissary. The school lunch program has been revolutionized by celebrity chef Emmy Collins in order to provide healthier, diverse cuisine to students. To support these culinary innovations, their kitchens required a more streamlined, automated packaging system.
Our systems are designed to dispense and portion contents (soups, sauces, hummus, etc.) automatically into different size cups that are then lidded with film. This system efficiently packages high volumes of food, while maintaining maximum freshness. Briefly seen in the video below, we also provided a stand-alone lidding system (the Rhino 4) that semi-automatically lids paper and compostable trays.
We are thrilled to see such incredible innovations in our public schools!
'Chopped' champion revolutionizing cafeteria cuisine in Seattle schools