February 23, 2022 · by Jacki Pederson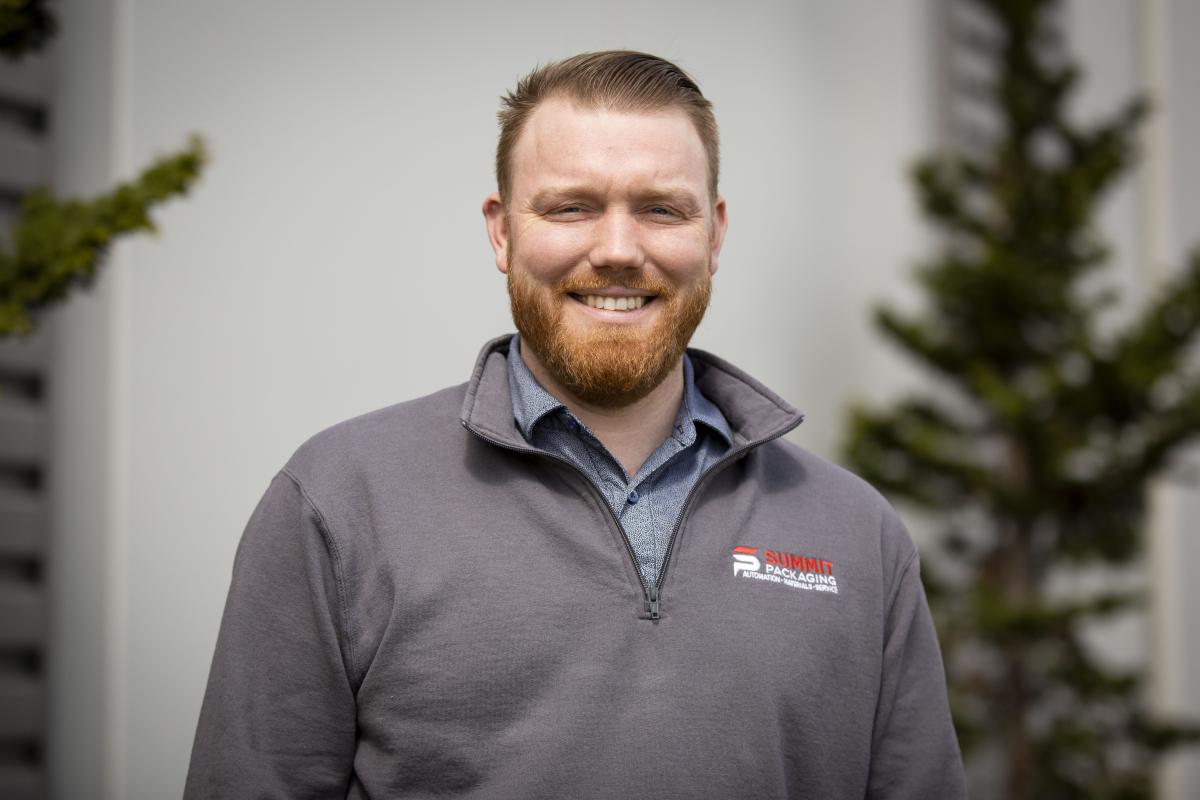 Summit Packaging is excited to announce the hiring of Baker Borgen, who will be leading a brand new Inside Sales team. Baker first joined Summit's sales team in 2013, and quickly became an expert in Summit's products and services. After six years in sales, he took a position at DocuSign Inc. and quickly rose through the ranks. Baker now returns to Summit full of new ideas, and ready to take Summit's sales team to the next level.
"When Baker left Summit three years ago, he was on a mission to grow his experience and knowledge in sales. We are now elated that he is back," said Greg Ong, Director of Sales at Summit. "He brings with him a more seasoned and fresh perspective on our sales strategy. He is uniquely qualified to lead our Inside Sales Team."
At the start of COVID-19, Summit had to quickly adapt to a new sales landscape. Travel was not an option, and we lost out on a lot of face-time with our clients. Like everyone else in the world, we adjusted to meeting customer needs virtually. Our outside sales team was eager to get back on the road, but we realized that we had been missing out on an important opportunity. So, we gave Baker a call.
"During my three years as a sales rep in the tech industry, I had to find creative ways to fully support my customers from a remote position," Baker said. "Through new channels of communication and virtual meeting spaces, I believe that there are thousands of businesses in the Pacific Northwest that Summit can help quickly and thoroughly without ever needing an onsite visit."
This addition to our team is really for our customers. With Baker leading our inside sales team, we have the exciting opportunity to meet your needs at a greater level. More than ever, Summit will be available to address any questions, handle any concerns, and provide innovative solutions for your business. Our inside sales team is your home base for problem-solving and accessing tools for success.
Summit Packaging Inc. is a regional distributor of packaging solutions in the Pacific Northwest. Summit provides packaging materials, equipment, and technical service to industrial manufacturers, agricultural businesses, and food processing companies across Washington, Oregon, Idaho, Alaska, and Western Canada.